Brand Story
A President's Medal for his first on screen performance at the age of four, marked Dr. Kamal Haasan's arrival as a child prodigy and from then on, he has had a remarkable and distinguished career spanning over 64 years with over 232 films in six Indian languages.

Throughout his career, Dr. Kamal Haasan has consistently demonstrated dedication to pushing the boundaries of conventional norms and fearlessly delving into unconventional characters.

His youngest brainchild KHHK is a clothing line of authentic handloom fabric he launched in the west in 2021. He is looking to transform this to symbol of ultimate luxury while tapping into the country's traditions and talent of weaving natures most beautiful hand spun fabric. - Khaddar.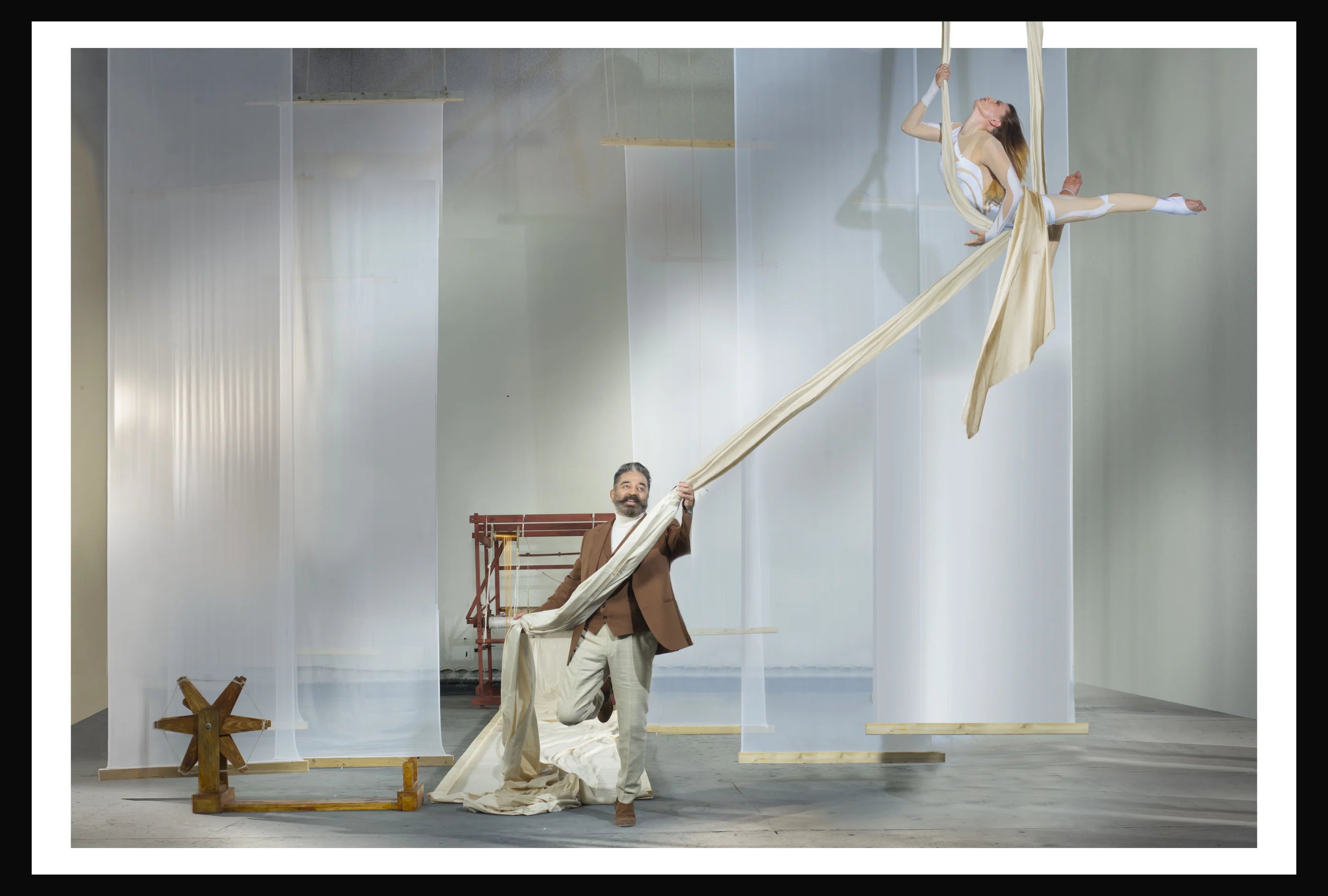 If we have the 'Khadi Spirit' in us, we would surround ourselves with simplicity in every walk of life. The 'Khadi Spirit' means infinite patience. For those who know anything about the production of khadi know how patiently the spinners and the weavers have to toil at their trade, and even so must we have patience while we are spinning the thread of Swaraj.

-Mahatma Gandhi